We're located inside Lloyd Park, opposite the Delice Cafe and Skateboard park.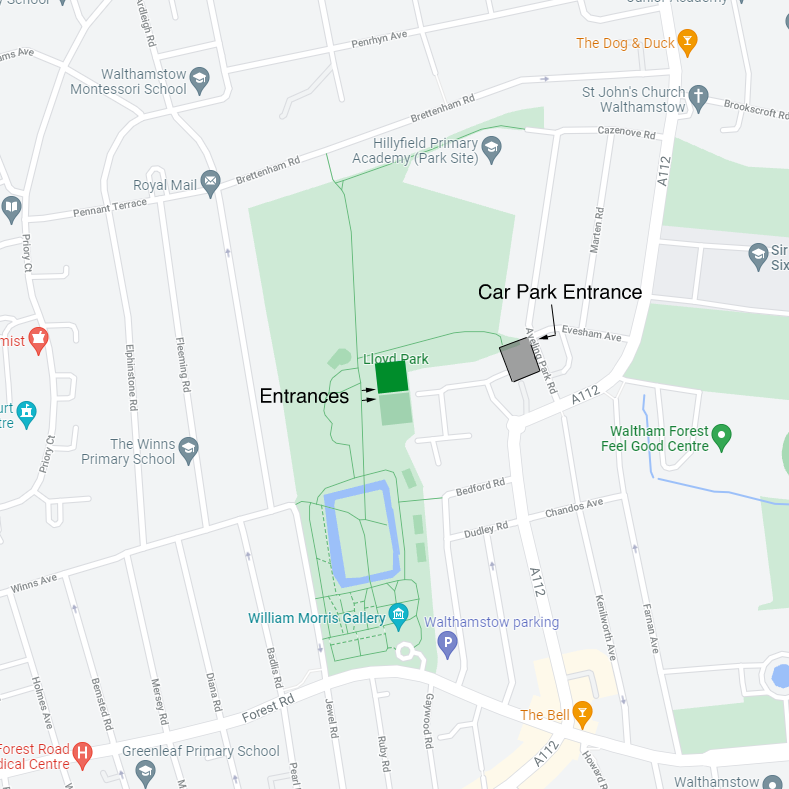 The gates to the synthetic green and grass green are next to each other and often we use both at the same time, so if one gate is locked then try the other one. The gates will be unlocked if anyone is inside, whether playing or drinking tea.
The combined club is Walthamstow Borough and Aveling Park, but both are usually shown separately on maps.
Getting here by car
We have access to the car park on Aveling Park Road – postcode E17 4NU for satnav.
The car park is usually locked but many members with cars have keys, so if you're visiting or playing a match then the best thing to to is call an opposition player when you arrive so you can be let in.
Once you're parked it's a short walk through the park to either the synthetic or grass green.